Innovation Academy: Planning your entrepreneurial journey

is designed as an introduction to the central concepts you should consider and understand when you start your journey towards forming a business.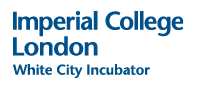 Starting a business sounds like an intimidating prospect. Without an understanding of the techniques involved and the support available, your great idea might never get off the ground.
This module is a comprehensive introduction to the central concepts you should consider and understand when you start out on your journey towards forming a business. This half-day event is specifically targeted at Imperial staff and students who are considering forming a business around their research.
Through a mix of case studies, stories from experienced entrepreneurs and teaching and theory, you will gain new understanding of the key ideas behind starting and growing a technology business.
The module is followed by a networking lunch from 1.00pm – 2.00pm.
Topics covered
Aims and motive of an academic entrepreneur

Aims and motives of an academic entreprneur

How business differs from academia and what you should consider

How do businesses start – a flash of inspiration or identifying a need?

Understanding what makes a business and how to tell if your idea has what it takes

Team dynamics – making your team the best it can be

Building and testing your value proposition (and talking to customers about it)

When to form a business out of your university – timing things well

How the Venture Support Unit can help you
Cost of participation
This module is dedicated to members of Imperial College London community: academics, staff, students and alumni and participation is free of charge. Please register using an Imperial email address. If you do not, we will contact you and may move you to the waiting list. Please register early. We will contact all registrants nearer to the date to confirm attendance.
Presenters
The module will be delivered by a presenter and a guest speaker with significant experience in forming and supporting early-stage businesses.
Registration
Please click here to register for the event
If you wish to sign up for general updates on the Innovation Academy and other upcoming events, you can do so here: https://www.imperialinnovations.co.uk/staff/training-and-events/innovation-academy/
Watch: feedback from attendees to our previous Innovation Academy modules